JUBILARIANS OF 2021

CELEBRATING 7O YEARS
SR. YVONNE BRAIS
(Sr. Francesca Cabrini)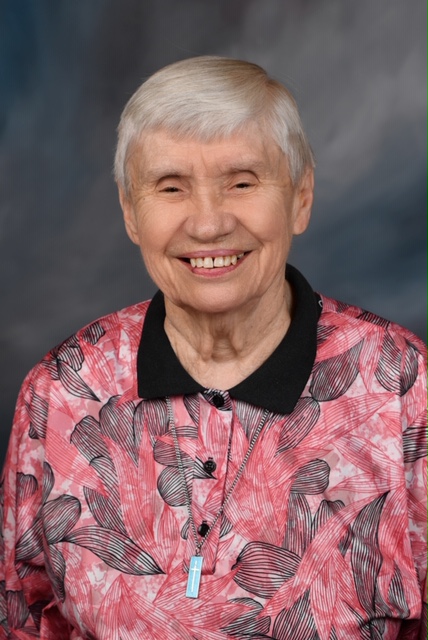 Picture a teen-age girl on her bike peddling the backroads of Illinois farmland happily approaching Our Lady Academy, Manteno. It is Yvonne Brais traveling to her summer job as a helper in the office of her school, run by the Servants of the Holy Heart of Mary. She is warmly greeted by Sister John Berchmans (Sister Anna Mae Reardon) who takes Yvonne under her wing and teaches the future SSCM "everything she ever knew" about office work. A short time earlier, Yvonne became a student at the Academy. She recalls her first day at OLA; the girls so welcoming, the Sisters so thoughtful, caring, and gentle. She was home.

The family spirit captured the heart of Yvonne early and she continued to be closely connected to the Sisters whose charism encompassed her. They were a natural extension of her own large family whose parents offered their brood "a reverent, pious upbringing". "Dad, you're preaching again," was a loving retort heard in the Brais household.

As the years progressed, Yvonne experienced a call to religious life. She was guided in her discernment by Sister Mary Catherine Fontaine, who continued to be a guide and mentor throughout her religious life. Sister Yvonne remembers Sister Mary Catherine's quest for the will of God and the call to continuing conversion, as well as her dry sense of humor.

Sister Yvonne was a teacher for many years. She keeps lists of the children she taught and has a strong memory for particular people and places that is quite remarkable. Of all her ministerial memories, summers serving as a catechist in the rural areas are the highlight of her many years of ministry as a teacher and catechetical leader. Summers in the country brought a few Sisters together in an unstructured community setting to teach children the joys of following Jesus. They were happy times, and their memory is cherished.

The family spirit of the Servants of the Holy Heart of Mary is one that keeps growing in Sister Yvonne's heart. It has been a part of her life for many years, since the days of Our Lady's Academy, and she continues to live that charism deeply in her welcoming spirit, warm smile and interested concern. Sister Yvonne experiences the family spirit as part of the charism that keeps religious life vibrant, especially in challenging times such as these.
Throughout her religious life Sister Yvonne has served in the following ministries:
* St. Gall School Chicago, IL
* St. Patrick Academy Momence, IL
* St. John the Baptist School Silver Spring, MD
* St. Gabriel School Hot Springs, AR
* St. Mary Magdalene School Joliet, IL
* St. Alphonsus School Brooklyn Center, MN
* St. Vincent Parish Osseo, MN
* Sacred Heart Mission Hopkins Park, IL
* Mercy Community Champaign, IL
Librarian, Sacristan
* SSCM Provincial Archivist

CELEBRATING 5O YEARS
SR. LINDA K. HATTON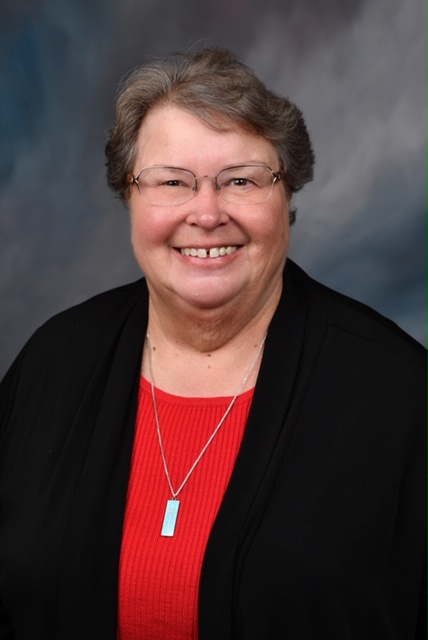 Twists, turns, ups and downs: it was a providential path that brought Linda Hatton to the Servants of the Holy Heart of Mary. The youngest of four daughters, Linda spent her early years living on farms near Melvin in central Illinois. When Linda was 10 years old, the family moved to town where her mother opened Hatton's Café, known for "the best milkshakes in town". There Linda spent time washing dishes or waiting on tables between school and extracurriculars. Their family life was simple, hard-working, and strong.

Linda attended Religious Education classes and Mass at her local parish. When she was a junior, her parish religion teacher decided that his students should experience a retreat at the Cenacle in Warrenville. Linda was excited to meet new people and to share thoughts with other attendees. To her disappointment, the retreat was silent. As Linda spent the time exploring the beautiful grounds, the idea of religious life went fleetingly through her thoughts. She remembers walking toward a statue of Mary and experiencing, near her foot, a small snake wriggling on the road. Years later she would see in this experience the portent of her future life of service in a Marian congregation. As a student at the University of Illinois, she would pray using a medallion of the Holy Heart of Mary as a devotional.

Linda, a freshman math major, did not feel comfortable in the analytical geometry class with engineering students. By mid-term, she knew she had to change her path. She decided on English as her major, but even that change did not answer the restlessness in her. After speaking with a chaplain at the Newman Center, Linda decided that she was called to "a life of service". Religious life seemed to her the manner best suited to achieve that goal.

At the same time, her pastor had enticed Sisters from Mercy Hospital in Urbana to teach religious education on Saturdays. He promised the SSCMs they would receive a religious vocation from their service. When Linda went to speak to him about her desire for religious life, his promise to the Sisters was fulfilled: "I know just the group for you!"

Sister Linda considers Sisters Anne Bridget Walsh and Agnes Cunningham as SSCM mentors. Her novitiate occurred in the post Vatican II era. Sister Anne Bridget, her directress, had the gift of shaping formation to each candidate's need. Sister Agnes was her first SSCM spiritual director. Even as a young member of the congregation, Linda felt trusted.

Sister Linda loves working in parishes. Her pastoral and liturgical gifts have been used in many settings: urban; summer-tourist; rural; suburban and mission. Her five years as a pastoral minister at St. Gall in Chicago set the standard by the breadth of community, pastoral guidance, and relationships she experienced.

The gift of the family spirit is strong in Sister Linda. She finds family spirit inclusive of all ages and all stages of life. Sometimes one is growing up in the family spirit; sometimes one becomes a wisdom figure within its scope. Now a spiritual director and religious educator for adults, Sister Linda is a welcoming presence, extending family love to all.
Sr. Linda has served in the following ministries and locales:
* Vocation Ministry Batavia/Geneva, IL
* St. Gall School and Parish Chicago, IL
* St. Alphonsus School and Parish Brooklyn Center, MN
* Visitation, St. Joseph, St. Ann Parishes Illiopolis, Buffalo, Niantic, IL
* Holy Heart of Mary Novitiate Batavia, IL
Formation Ministry
* Immaculate Heart of Mary Mission Marshall, AK
* St. Benedict Parish Fontana, WI
* SSCM Province Center Kankakee, IL
Province Leader
* St. Mary Parish Beaverville, IL
Ford and Iroquois Deanery



FROM THE PROVINCE LEADER

Development Newsletters
Heartbeats Newsletters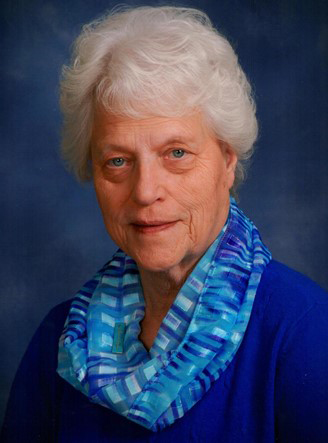 Sr. Carol Karnitsky, sscm